Providing quality cleaning solutions for over 55 years
We are proud to be one of the largest independent cleaning companies in the North of England with an ever-growing geographical area.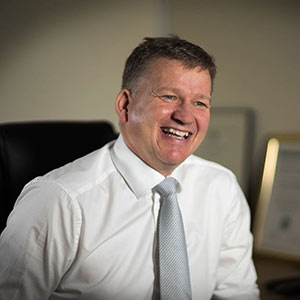 "Here at Bulloughs, we are passionate about all things cleaning. Our clients love how we've got our finger on the pulse to bring eco-friendly, innovative solutions, as well as how we'll use our expertise to help our clients' budgets go even further. Plus, we have dedicated contract, industrial and window cleaning divisions, allowing us to provide a complete cleaning service to all our clients.
Our industry expertise, proactive and professional approach provide the foundations of our company and we are committed to developing long-term partnerships with both our clients and our employees."
Duncan Bullough, Managing Director
Our clients choose us because...
55 years' experience
We are a family-run, independent business founded in 1967, therefore we offer continuity and consistency, as well as unrivalled industry knowledge.
Tailored service
We are proud to provide a fantastic service that is personalised to every client's requirements, leading to a high client retention rate - 98.4% in 2022.
Single supply service
We offer daily, industrial and window cleaning services, which means we can provide you with a complete cleaning service for your ease and peace of mind.
Permanent, skilled employees
We only employ staff on permanent contracts so we're able to retain the best talent, provide consistent training and offer the very best service to our clients.
Innovative technology
When it comes to technology, we're always looking out for innovative and eco-friendly solutions that are going to bring our clients the best results.
On-site staff training
We have an emphasis on staff training throughout the organisation and we are the only Northern based company certificated to deliver BICSc Training on-site for our clients.
Providing quality cleaning solutions for over 55 years
We couldn't deliver our services without a great team. Bulloughs employs over 2,500 cleaning staff. We know a happy, healthy and supported workforce is key to our success, which is why we always pay the national living wage which is paid weekly, we offer thorough BICSc training and offer employee perks and benefits.
Get a quote today

"Bulloughs have been providing cleaning services to us for the last three years. Throughout this period they have been most obliging and the standard of cleaning on the site has greatly improved. I have no hesitation in recommending Bulloughs for any cleaning contract they may tender for."
Systagenix Wound Management Ltd

"All the Divisional Managers have been very impressed with the standard of the cleaning and have asked that I feed this back to you. The amount of time my team now spends on cleaning related issues has reduced dramatically. I'm confident we can look forward to similar standards being maintained in the future."
Ofsted

"Just taken a look at the floor in D8 SSB this morning, I have to say I think you have done an amazing job! I appreciate that there are parts of this floor that are worn or damaged and will never come up too well, but I am extremely pleased with the results. Please accept my unreserved thanks for all the effort you have put into this job, it is appreciated."
University of Manchester

"Finding a cleaning contractor we can rely on makes our lives so much easier!"
Ilkley Grammar School
Quality cleaning solutions
One of the largest independent cleaning companies in the North of England employing over 2,500 cleaners
Get a quote today