Our experience in the corporate, commercial & Retail sectors is vast
No matter if you have an office which employs a few or hundreds of people, environments which aren't hygienic and clean lead to lower productivity levels. As a trusted supplier working with clients for over 55 years, we've got the experience to ensure this is one less thing for you to worry about. The breadth of services we offer means we can provide a single supplier service, enabling you to trust one supplier to fully know your requirements and deliver an exceptional level of service.
Plus, as a key Retail supplier who has been cleaning retail spaces for over 55 years, Bulloughs Cleaning Services are the right partner to choose to ensure high footfall areas do not turn into an uninviting, unhygienic space.
We will work closely with you to understand your requirements and provide you with a service designed to ensure the environment helps provide a great customer experience.
Some of our contracts include:
✔ Skipton Building Society
✔ Arla
✔ Computershare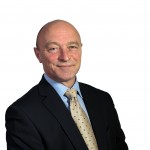 "We're proud to deliver cleaning contracts to a variety of Corporate, Commercial and Retail clients across the north of England. In a sector where cleaning requirements can change quickly, our industry leading colleague recruitment policies help us adapt to our clients' ever-changing needs."
Michael Bogg – Operations Director
Our commitment to you
We know that finding the right supplier is critical to ensure success, which is why our commitment to you includes the following:
Being fully supported by our management team, who have a wealth of experience in the day-to-day running of each contract.
We are fully committed to environmental sustainability, such as providing 95% locally sourced and sustainable products, company targets set to reduce our carbon footprint and innovative cleaning solutions that are designed to offer a more sustainable approach. You can read more about our Environmental policy here.
Our high standards are formally recognised and accredited – including ISO 9001 Quality Standard and ISO 14001 Environmental Standard plus being awarded 'Employer of Excellence Accredited Standard' for our dedication to staff training and development.
The services we provide include:
Corporate, Commercial & Retail cleaning services
If you'd like to hear more about how we can provide you with a cost-effective, high level of service, please get in touch:
Contact us